The locals favorite lunch spot
Enjoy a Rueben, Cheeseburger, Prawns and so much more at The Cove Restaurant, located in our club house.
Our full service restaurant also provides a unique selection of international wines and locally brewed beers.
MENUS:  Dinner Menu | Brunch Menu   Lunch Menu   BBQ Menu     Caddy Menu  Catering Menu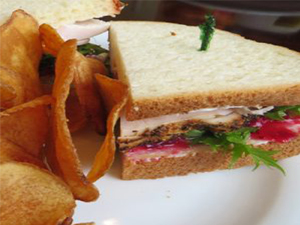 The Cove is OPEN

Monday –Thursday
11:00 A.M. –8:00 P.M
Friday
11:00 A.M. – 8:30 P.M.
Saturday
Now serving breakfast from 8:00 A.M. to 11:00 A.M.!
Regular meal service from 11:00 A.M.- 8:30 P.M.
Sunday
8:00 A.M.–3:00 P.M.