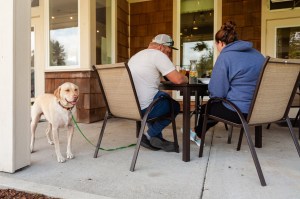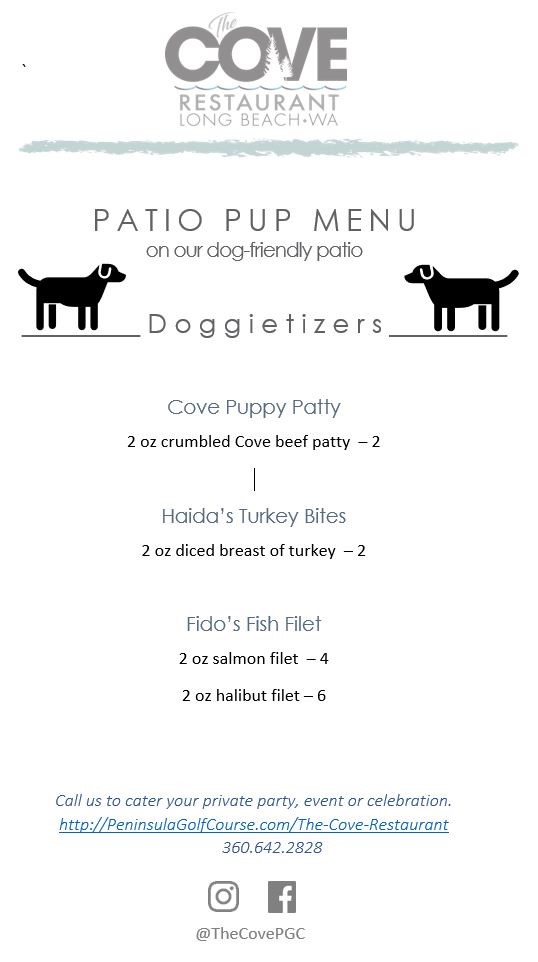 The 12-seat heated "Patio at The Cove Restaurant" is a great place for you and your furry friends to enjoy breakfast, lunch, Happy Hour, or dinner. There's even a menu for your pup, with complimentary H20.
The Patio Pup Menu was introduced by Stephanie, one of our amazing servers in the summer of 2019.
Haida's Turkey Bites are named after Haida Sicka, the inspiration for the Patio Pup Menu.
"IF YOU THINK DOGS CAN'T COUNT, TRY PUTTING THREE DOG BISCUITS IN YOUR POCKET AND THEN GIVING FIDO ONLY TWO OF THEM."
-PHIL PASTORET